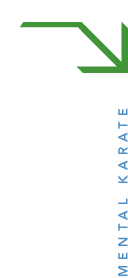 Mental Karate is only available as part of a larger partnership with Mawi Learning. Mental Karate is offered in class sets.

Full Contents of 1 MK Class Set
1 Leader Guide

25 Student Journals

Award System: 25 colored certificate and bracelets

1 Journal and award set for the leader

24x7 online video training on how to lead Mental Karate

1 copy of Of Beetles and Angels: A Boy's Remarkable Journey from a Refugee Camp to Harvard by Mental Karate Founder Mawi Asgedom
Free Shipping within the continental U.S.